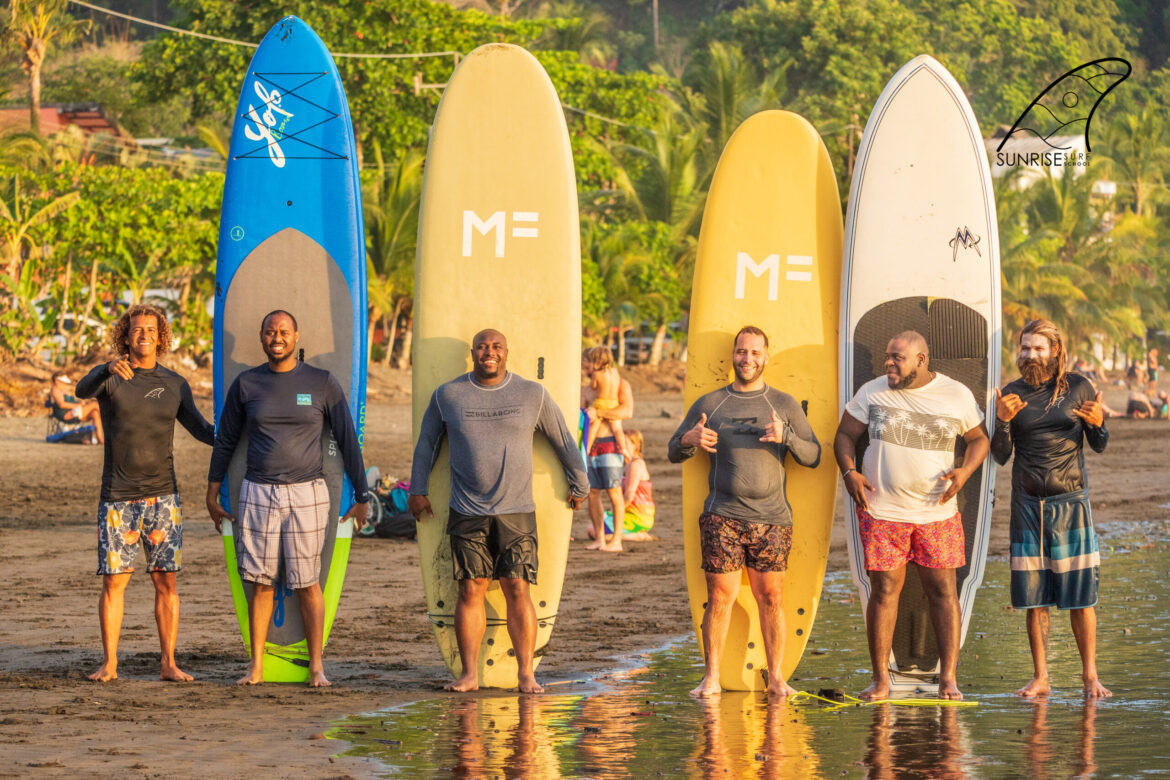 Group Lessons
We are the leader in group packages! Group lessons are for groups of four to five people. Bring your friends and start your own group or meet new surfers in one of our group lessons.Group lessons are ideal for outgoing surfing enthusiasts who love meeting new people and sharing new experiences. It's amazing how much people can connect when doing an exciting activity they are all passionate about. It creates a feeling of togetherness and not surprisingly, results in new friendships!
Group Lessons
Group lesson minimum age is 7 years old, however any age during a private lesson.
All equipment is included (no extra hire costs!)
All sessions are 2hrs – both private and group

Consult Our Prices
Invite up to 10 of your friends to a beach party they will never forget! We provide all of the equipment, personalized instruction, and all the fun! Please contact us for availability and pricing discounts. Ages 7 and up.