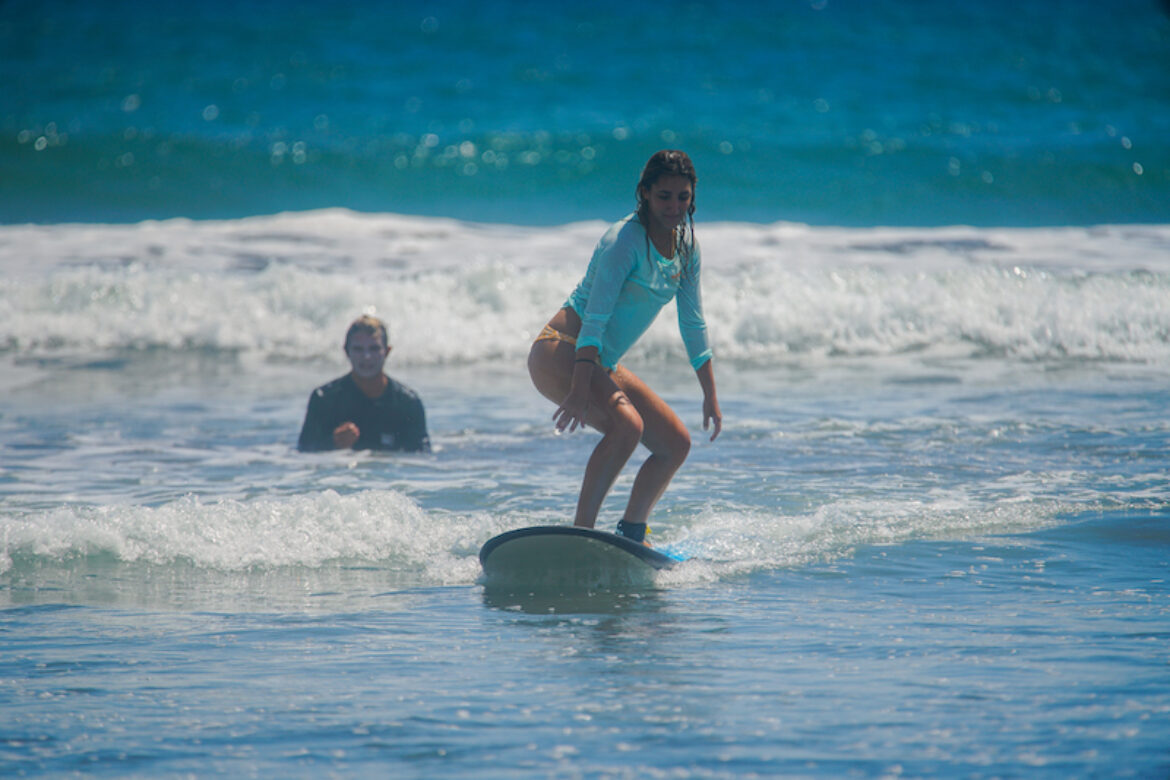 Lessons for Beginners
Our lessons for beginners will teach you the basic elements of the sport to get you up and riding —surfing etiquette, water safety, body positioning, board handling and positioning, paddling, and getting up on your feet.
All prices include surfboards and all the equipment you need to get up and ride. All you have to bring is is your swim suit or board shorts, towel, sunscreen and change of clothes.
Our Instructors
Our team of certified and experienced instructors values the individuality of every surf student, be it in a group or private lesson, but some students still prefer the undivided attention of their instructor. This is natural and understandable, which is why we reach out to surf lovers throughout Jaco and offer quality private surfing classes in Pacific Beach.
What is Expected in a Lessons
 Training – in our 30 minute land portion of the lesson, you will learn and practice a variety of different pop up techniques that you will need to know before heading out into the ocean to catch your waves.
Wave Riding – now that you have learned the basics of safety and pop ups, it's time to put your new skills to the test! Spend the rest of the time in the ocean surfing with your instructor.
Knowledge – basic wave reading including all possible factors.
Safety – water safety and ocean awareness, basic ocean safety paddling and positioning on the board.